TVManager allows you to better manage your media library : TV Shows, Movies and Animes. It makes use of the TMDB API to retrieve all data and keep the website up to date.
Project carried out as part of my second year at INP-ENSEEIHT.
Features
Member area & Admin area
Movies, TV Shows and Animes retrieval using TMDB API
Browse Movies, TV Shows and Animes
Comments sections
User profile page
User library management
Watchlist tracking
Gravatar API for profile pictures
Suggestion page
Contact page
About page
Can add as many ranks as needed
Screenshots and preview
Currently no preview is available as I don't have any web server to host the JBoss project. Though, it is quite straightforward to host the project locally if you want to give it a try.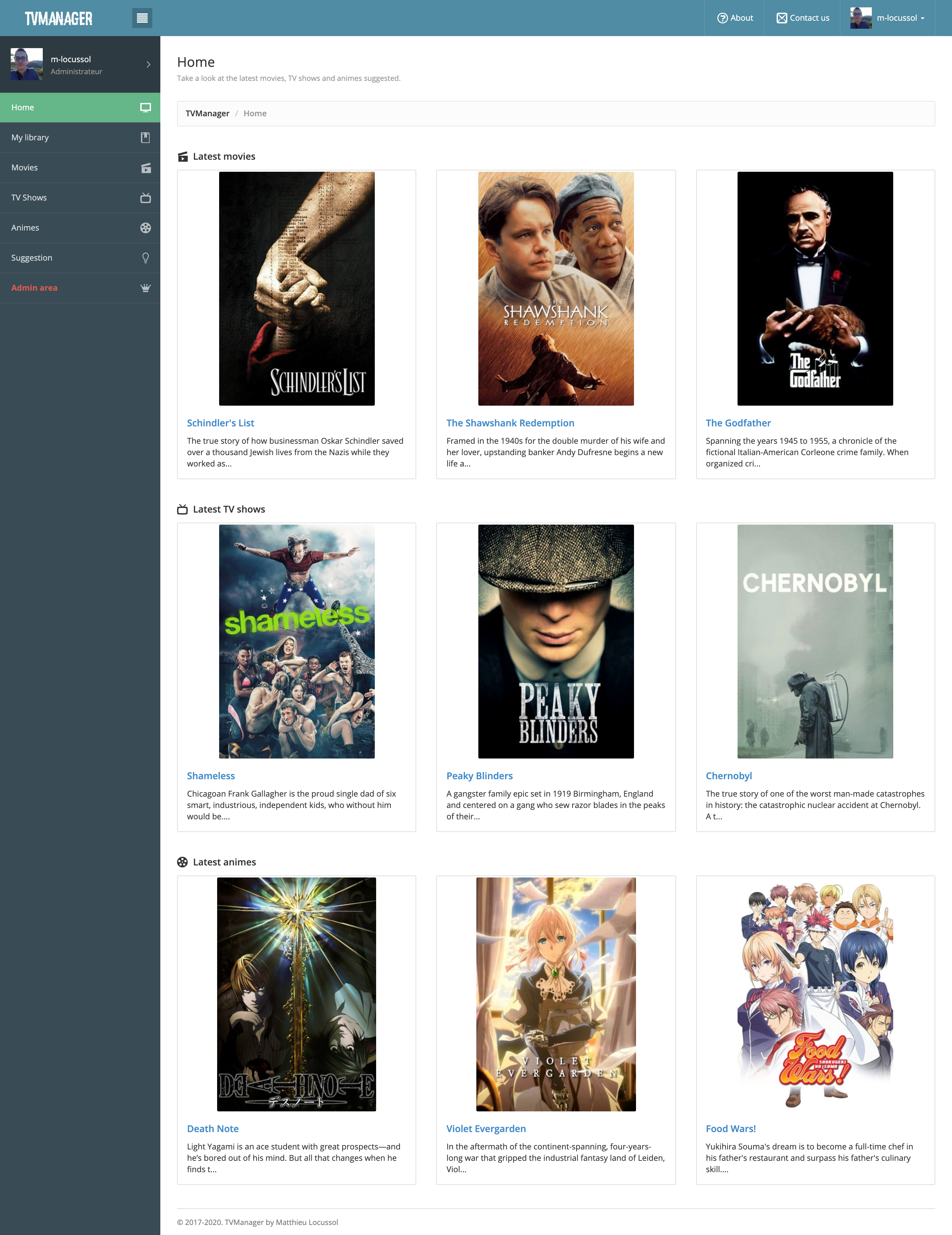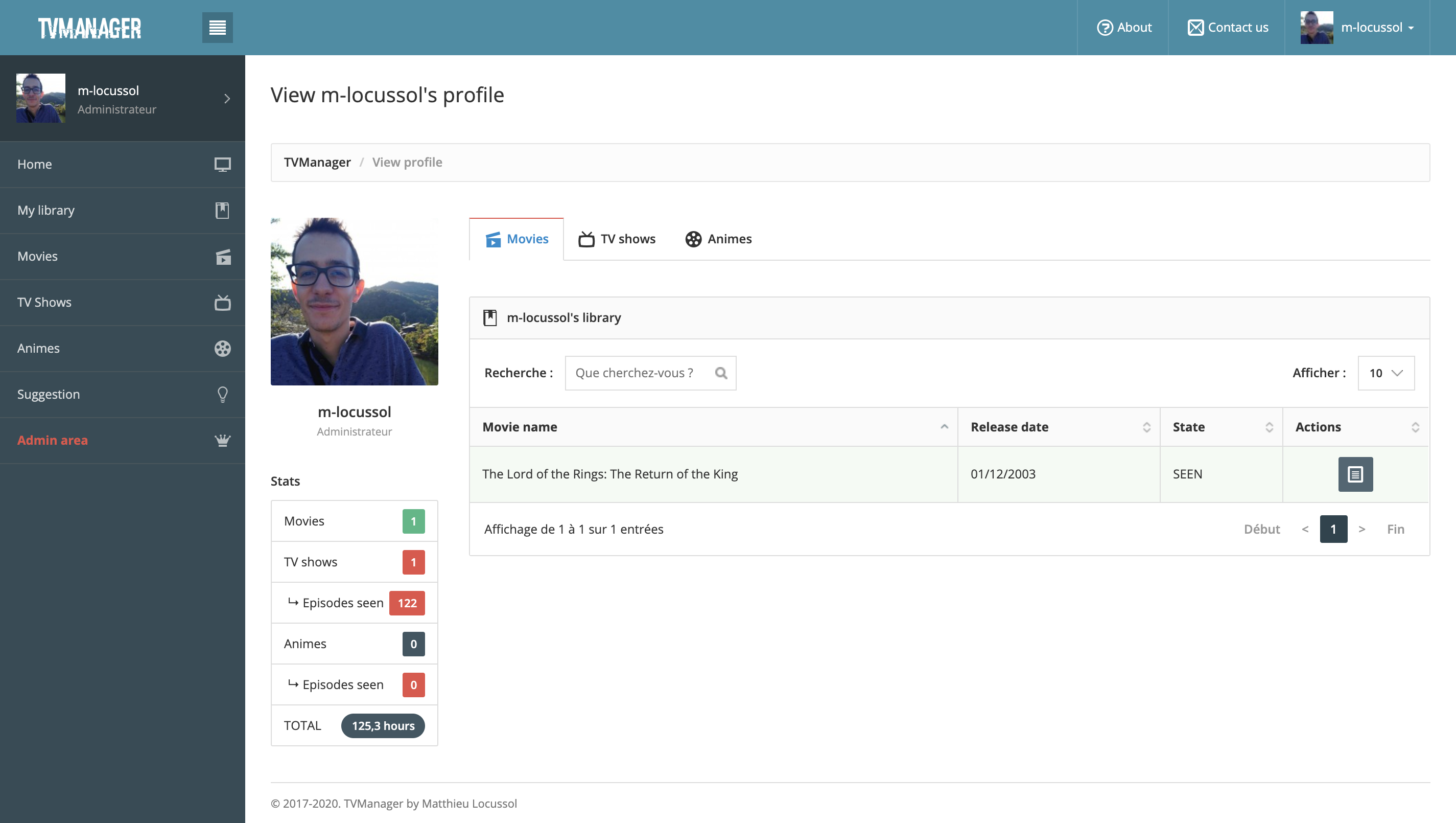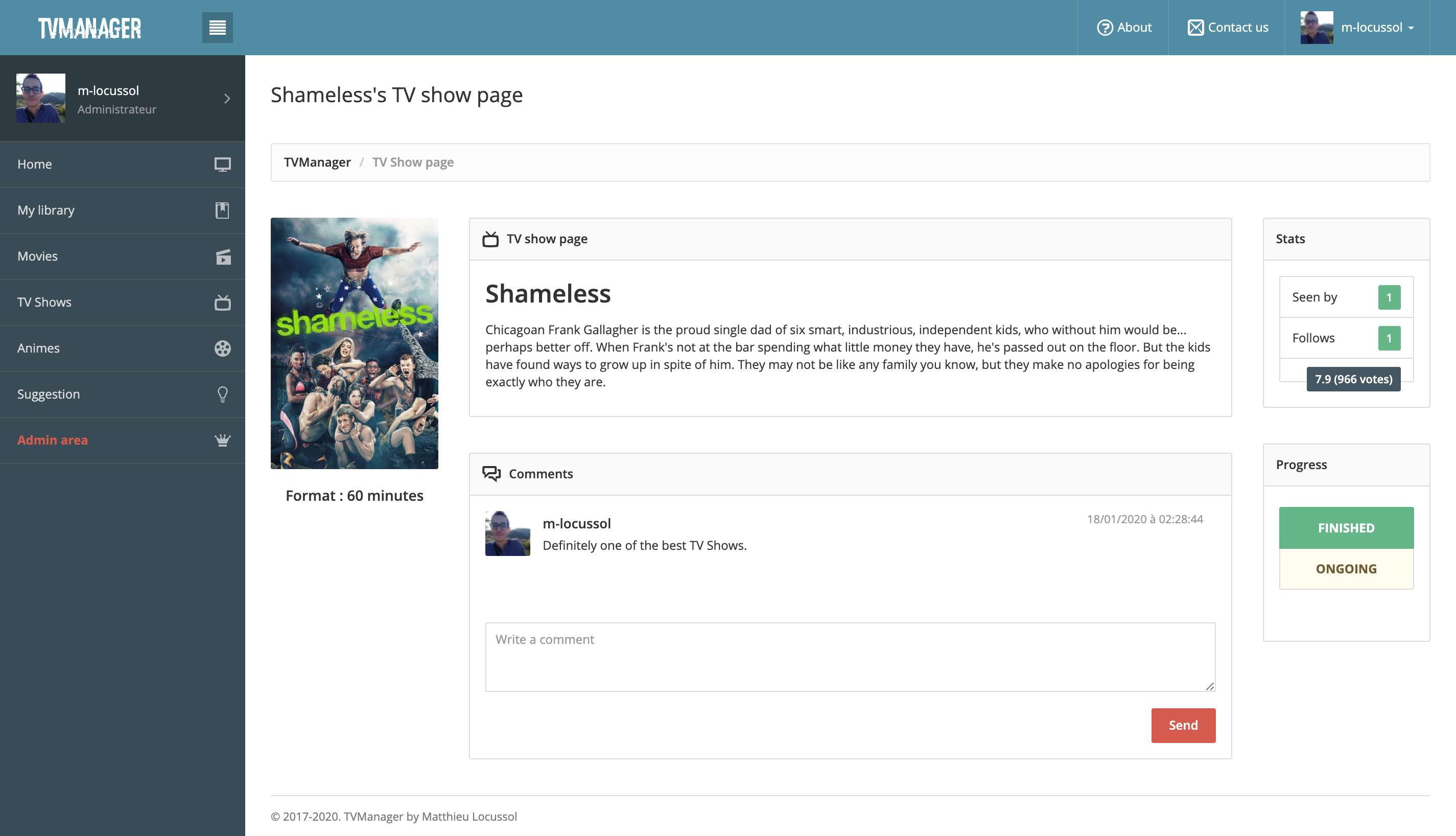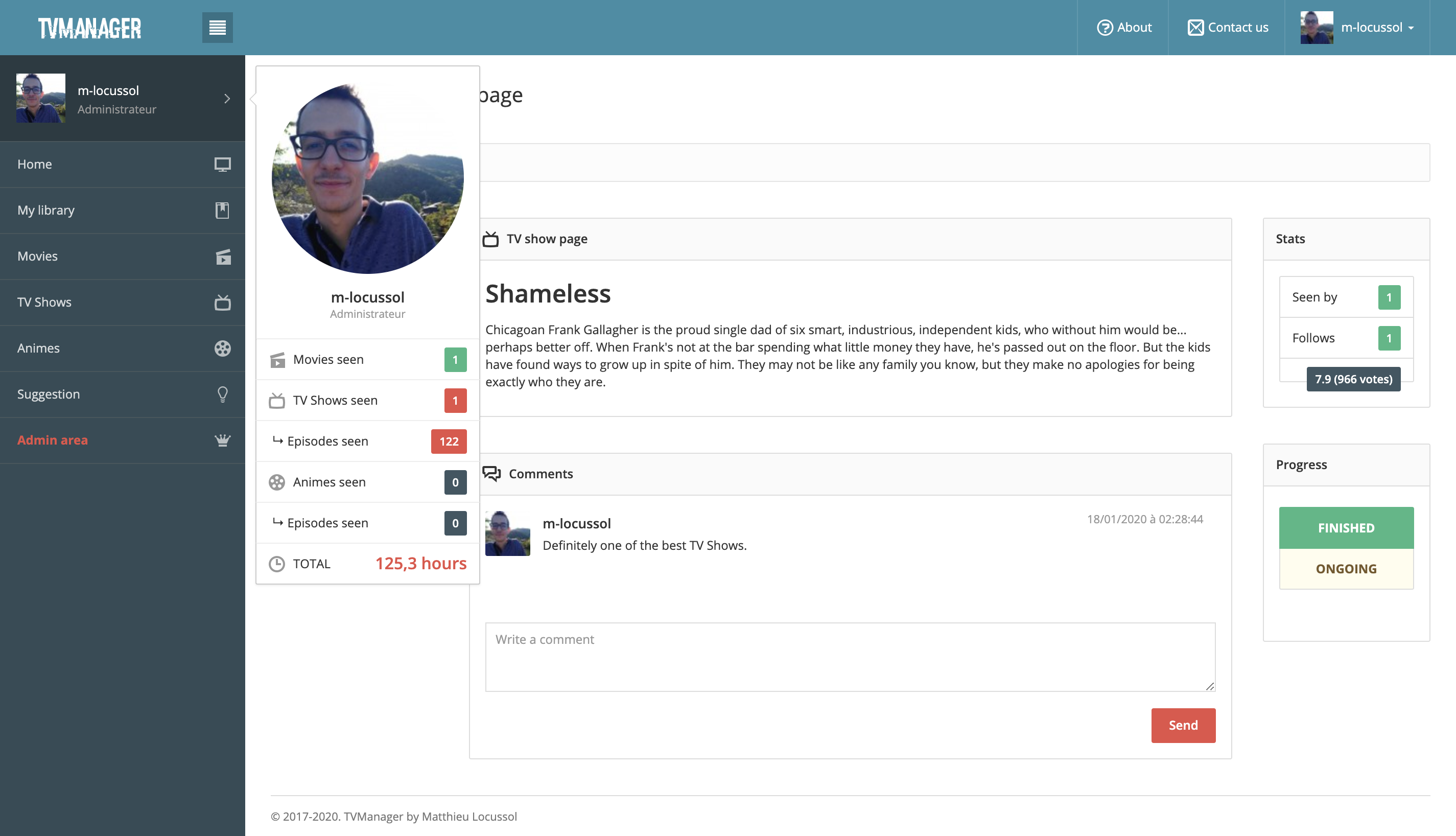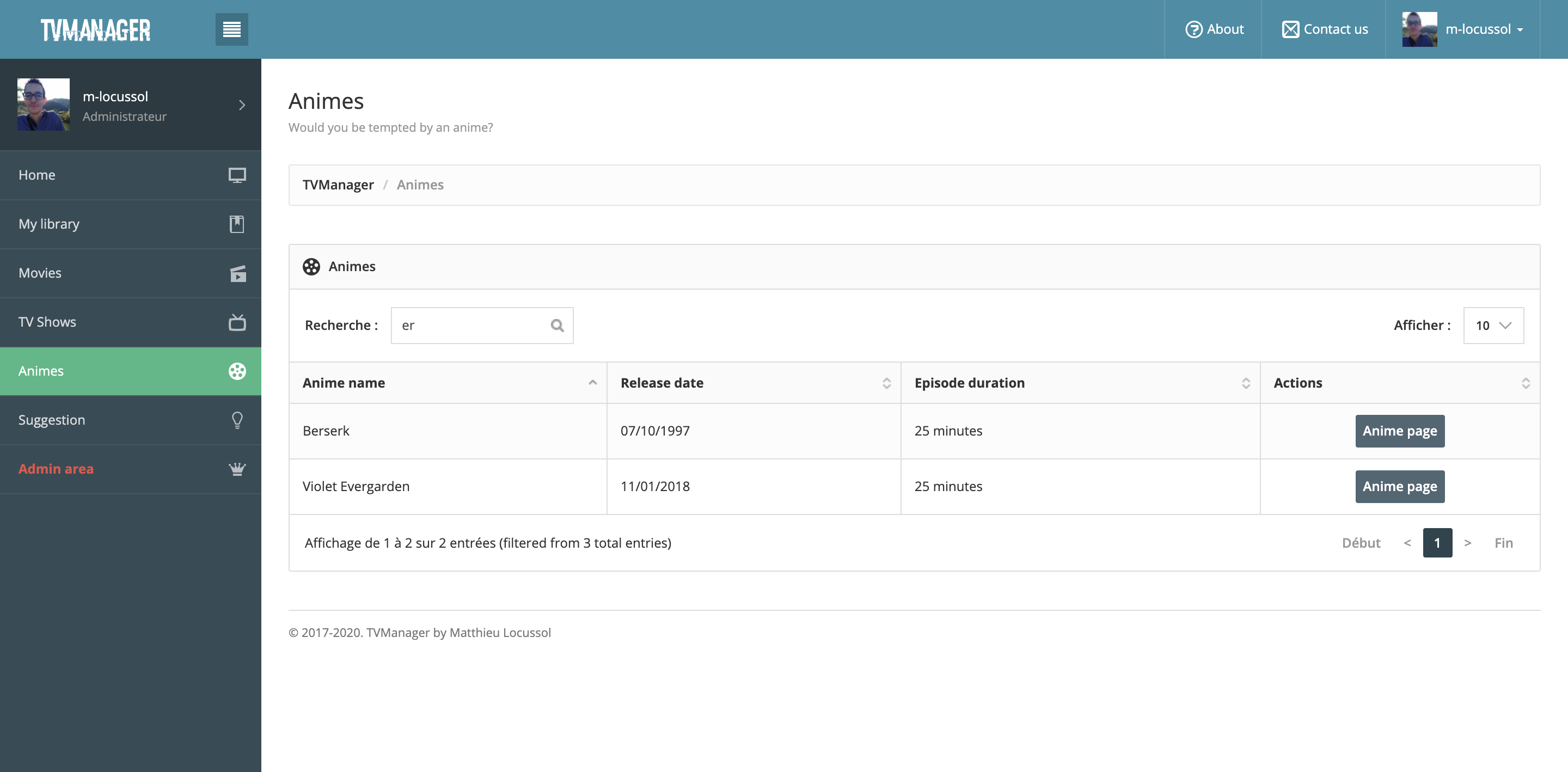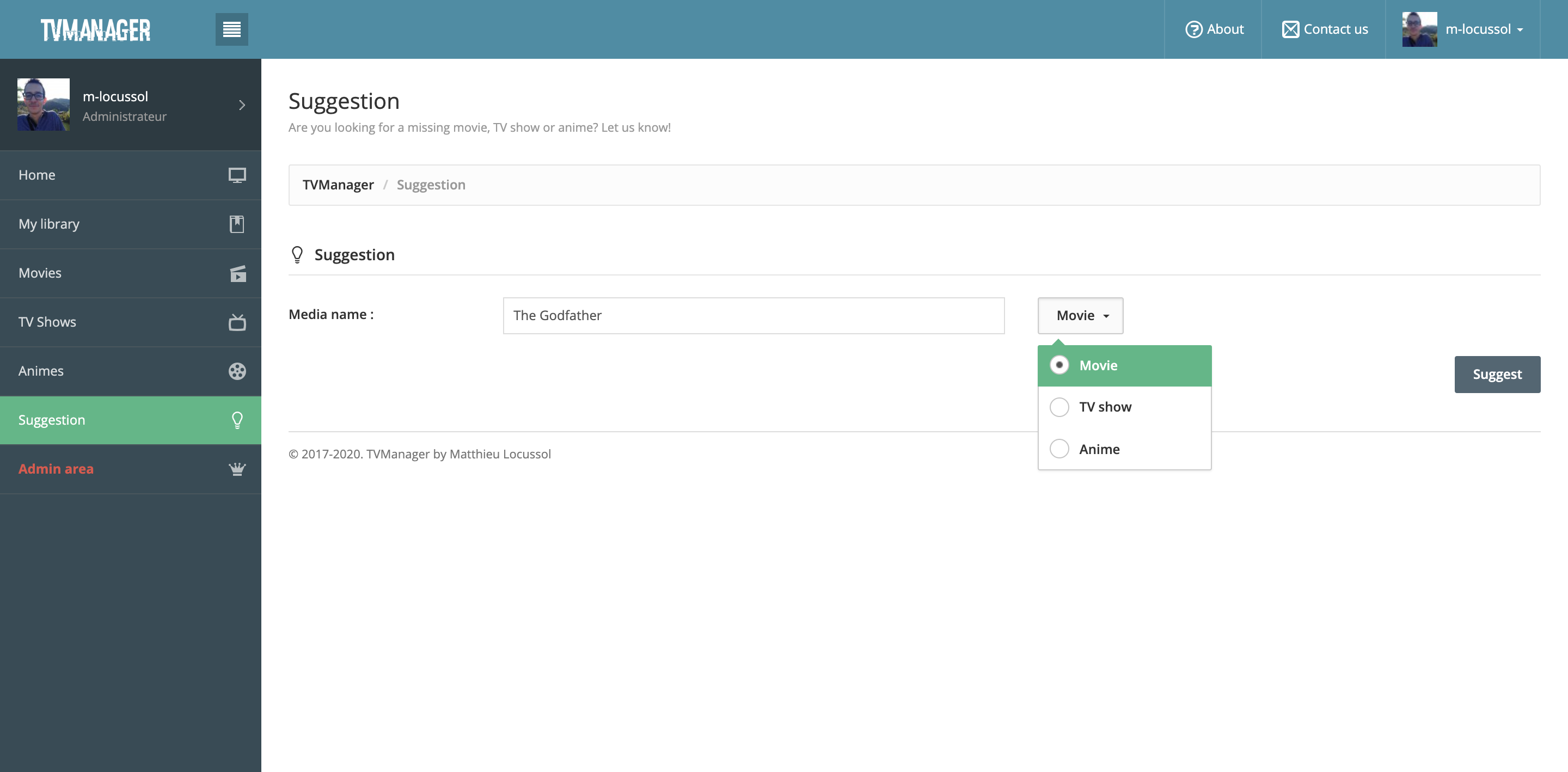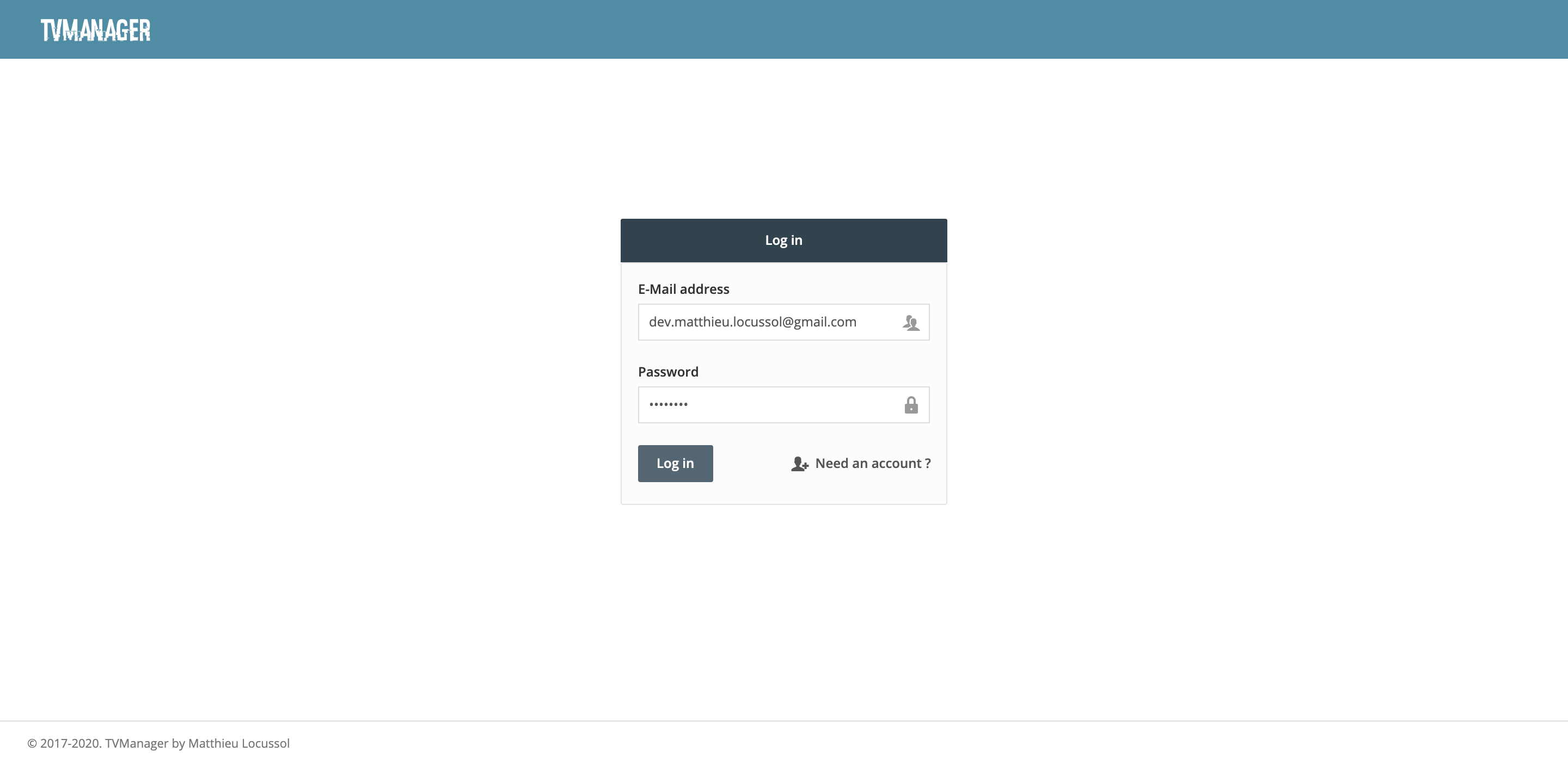 Dependencies